Trapezoid Partners
Working together to secure your enterprise below the operating system
ECOSYSTEM PARTNERS
Offering industry-leading threat intelligence research and vulnerability analysis that enhance Trapezoid's capabilities.
LEARN MORE
authorized resellers
Systems integrators and MSSPs with deep subject matter expertise, and extensive past performance with government, energy, financial services and healthcare sectors.
Best-in-class cybersecurity systems integrators
Trapezoid selects only the best in class cybersecurity systems integrators and MSSPs with deep subject matter expertise and exceptional past performance.   Each reseller is required to have a full deployment of Trapezoid FIVE, and is required to have completed Trapezoid FIVE certified engineer training.  The stringent requirements we place on our resellers ensure that you will receive the very best in service before and after the sale.  Our authorized resellers provide additional cybersecurity consulting services and integration that can help you derive the greatest benefit from your Trapezoid FIVE deployment.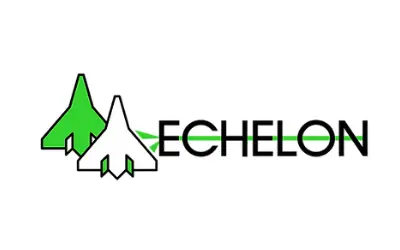 Echelon Services
Echelon Services specializes in the delivery and deployment of information technology, cloud, cybersecurity, systems engineering, and intelligence analysis in the delivery of mission, and mission support solutions across the Federal government. As a Native Hawaiian Organization (NHO) owned 8(a), Echelon offers significant contracting efficiencies, defined by law and regulation, to help Department of Defense (DoD) agencies resolve urgent and dynamic requirements. The company's ability to receive sole-source contracts above the 8(a) ceiling, offers Echelon clients significant time and cost savings to the government's contracting process.
CONTRACTING 
CAGE Code: 7XWE4
DUNS#:  080758459
SBA Certified 8(a) Native Hawaiian Organization Owned (NHO) Small Business – 8A
Case #: C00BXJ
No Sole Source Dollar Threshold – 13CFR124.506(b)(2)
A Non-Protestable Sole Source Award -13CFR124.517(a)
Economically Disadvantaged – 13CFR124.110(c)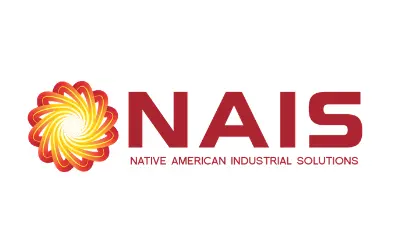 NAIS
Native American Industrial Solutions (NAIS) is an information technology (IT) and professional services firm that specializes in providing a full range of IT services, including network design and management, cyber security and risk management services, software development, as well as design, procurement, and integration.
NAIS helps organizations optimize their networks to ensure a free flow of data while improving the productivity and efficiency of the organization.
NAIS is a 100% American Indian owned, SBA 8(a) firm, a HUBZone concern as well as a VA-certified Service Disabled Veteran Owned Small Business (SDVOSB).
CONTRACTING 
CAGE Code: 6XNX3
DUNS#:  078837095
SBA Certified 8(a) Program Participant

SBA Certified HUBZone Concern

VA-Certified Service Disabled Veteran Owned Small Business (SDVOSB)

Spry Squared
Spry Squared is a Woman/Minority Owned Small Business headquartered in Denver Colorado with offices across the USA. They are an experienced Federal Government service provider with cleared personnel on various projects across the USA. They offer "Best in Class" cybersecurity solutions, technology products, enterprise and managed solutions, information management and professional services. Spry Squared is a strategic partner and value-added reseller solving complex business challenges by leveraging technology solutions that reduce costs, optimize productivity and reduce risk. As a Preferred Partner to Trapezoid Inc. , they are able to fully support the Trapezoid® FIVE acquisition, implementation, configuration and operational life cycle from: purchase, to scoping, implementation, configuration, policy writing, report writing, training, ongoing support, travel, resident service, customized connectors, etc.
 CONTRACTING 
CAGE Code: 7EYS9
DUNS#:  079904078
Certified Woman/Minority Owned Small Business (Asian/American) (Pending) 
Woman & Minority Owned Business Enterprise (M/WBE)
Small Business Enterprise (SBE)
Emerging Business Enterprise (EBE)
Disadvantaged Business Enterprise (DBE)
Join our reseller program today